Each fall since 2012, Moran Technology Consulting (MTC) has sponsored the EDUCAUSE Awards Program as an EDUCAUSE Gold Partner. This program provides four major awards to exemplary higher education IT leaders who are transforming the strategic role of information technology across higher education while tackling today's ever-changing realities. Although the COVID-19 pandemic has changed the look and feel of both the program and the conference in 2020, MTC is pleased to join EDUCAUSE in celebrating another outstanding year of nominees and recipients.
MTC would like to extend our congratulations to the 2020 EDUCAUSE Award recipients, each of whom has demonstrated exceptional leadership and accomplishments that model the best of the profession and advance the common good.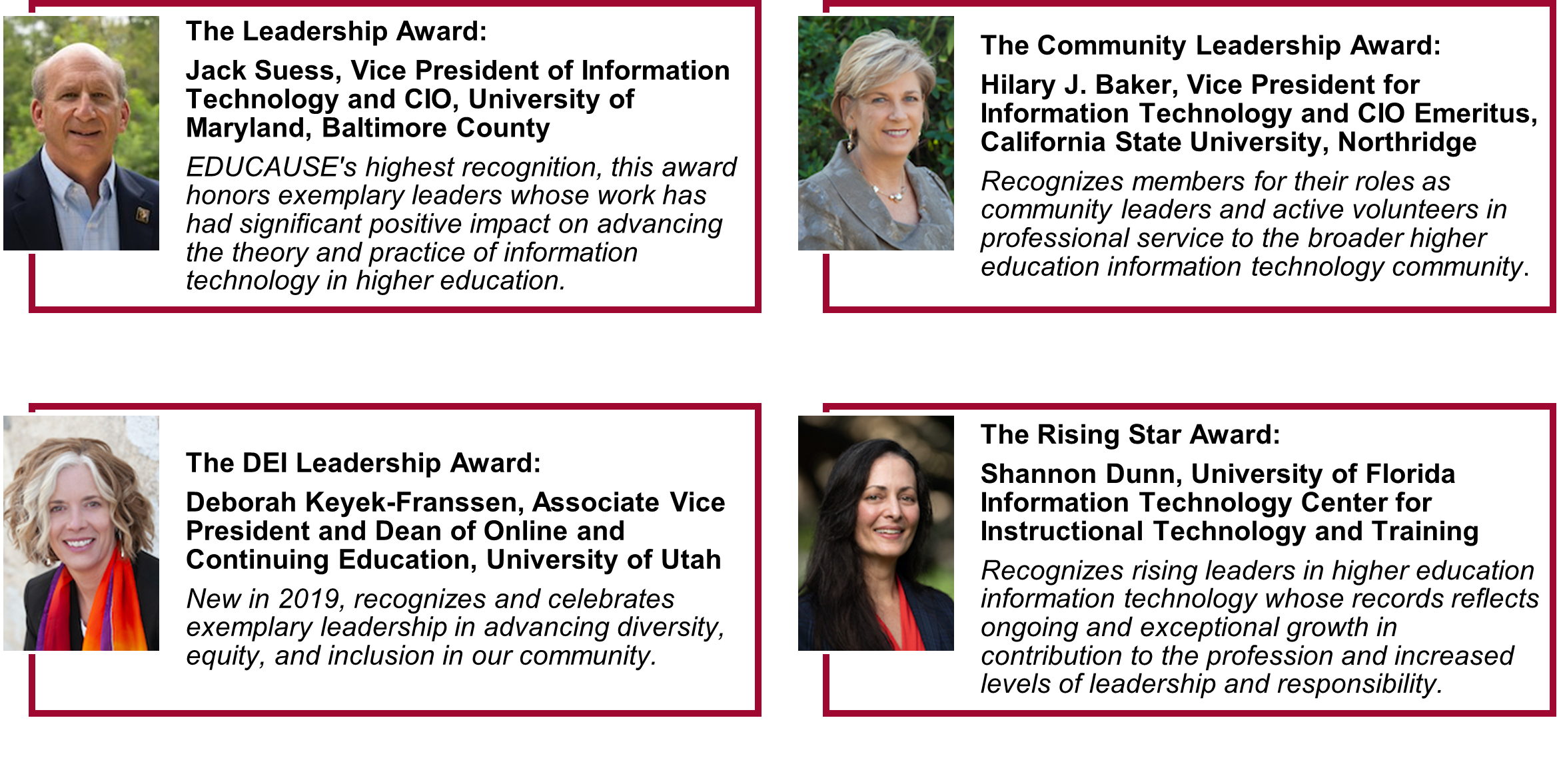 These annual awards are a true symbol of achievement in the Higher Education technology leadership field. Community Leadership Award recipient and Vice President for Information Technology and CIO Emeritus of California State University, Northridge Hilary Baker explained in her acceptance speech that the awards can also serve as an inspiration to others. Baker said, "As a young girl, I loved science and followed my dreams to pursue a mathematics degree, which opened the pathway for my IT career. One of my passions has been to help support and encourage other women in information technology. By receiving this award today, I truly hope it inspires other women to follow STEM careers and pursue IT leadership roles in higher education."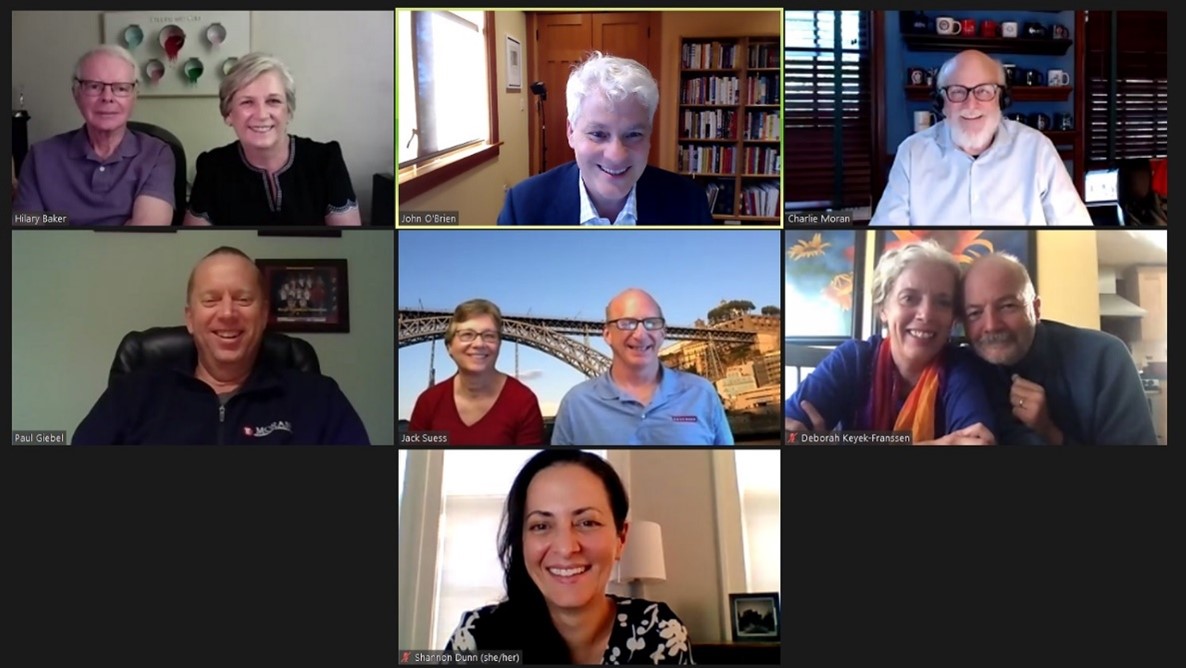 In addition to the awards' reflection of significant professional accomplishment and inspiration for others, recipients also received complimentary EDUCAUSE registrations for themselves and a guest, financial support towards travel expenses (if applicable), recognition and honors as an award recipient during the annual conference, and an opportunity to present a session during the conference. MTC Senior Partner and CEO Charlie Moran said, "We have sponsored this award every year since 2012 because as a professional services firm focused on serving higher education IT, we have had the privilege of working directly with some of the best leaders in higher education and it's important to us to see outstanding leadership in the IT space get the same kind of recognition as other areas of the academy. Back when EDUCAUSE announced this sponsorship opportunity we knew immediately it was the perfect fit for our firm since it gave us a chance to be part of supporting and acknowledging those great IT leaders. We've enjoyed being the sponsor and getting to know each year's award winners ever since."
Of this year's awards, MTC Partner and COO Paul Giebel said, "Due to COVID, we didn't get to meet the recipients in person, but we had a chance to connect with them and share our congratulations over Zoom, and it's clear this year's recipients continue the outstanding track record of past award winners. We'll look forward to connecting with them in person at future EDUCAUSE events and to continuing our firm's tradition of sponsoring this important program."
To learn more about Moran Technology Consulting, including who we are, the higher education IT services we provide, and our partnership-based approach to working with clients, please visit our website: https://www.morantechnology.com/ or contact us at info@morantechnology.com.